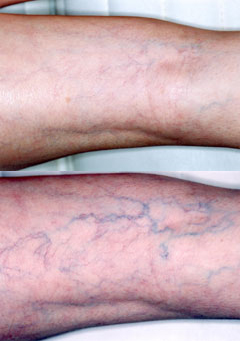 Leg and facial veins are bothersome at best, unattractive at worst. Fortunately, with cosmetic laser treatment, you can make yourself look and feel a whole lot better-often times, with as little as only one or two visits.  Treatments for Face or Legs will take approximately 30 to 50 minutes per visit.
Dr. Raul Llanos' extensive training and board certification by the American Board of Anti-Aging and Regenerative Medicine will meet with you to explain the treatments.  You will receive a customized laser vein removal treatment where Dr. Llanos will be with you every step of the way to answer any of your questions.
To schedule a free consultation with Dr. Llanos, please call 504-834-1050.
For more information please visit  http://cynosure.com/