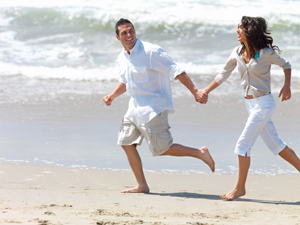 Vitamins and supplements are natural solutions to many relevant health issues.  Yet each year, millions of people take these substances in the wrong dosage, in improper combinations, or as part of fad remedies or diets without the input of their doctor. Many patients with existing conditions or in vulnerable age groups should be careful not to take certain supplements.  Your doctor can guide you on which dietary combinations will help you lead the healthiest and most active life.    
Dr. Raul Llanos, the Infinite Wellness Center, and the AmeriSciences Scientific Advisory Board recognize the need to focus on wellness and preventative medicine to improve the overall health of the community. To achieve this mission, the Infinite Wellness Center works with leading companies on supplementation and nutrition to help you achieve your optimal stage of health. The Infinite Wellness Center has partnered with AmeriSciences as an authorized distributor and independent marketing consultant to provide you with the best science-based nutritional products to support your overall health and to create a sense of wellness through preventative nutrition for you and your family.  By providing reliable, quality nutritional solutions, carefully designed to deliver the right nutrients for your stage of life, the AmeriSciences line of products has become a trusted partner on the valued relationship between doctors and their patients. AmeriSciences prides itself on producing the safest and most effective supplements in the health and wellness industry, with products that specifically target all of your nutritional needs to allow for a longer and healthier life.  These specifically targeted areas include ocular health, cardiovascular health, joint health, oral health, cognitive health, prostate health, others, and overall wellness.  Comprised of over 30 products in Women's Health, Men's Health, Weight Management, Sports Performance, and Preventative Nutrition. AmeriSciences products are scientifically-based nutritional supplements that are manufactured to FDA over-the-counter (OTC) drug standards.  

AmeriSciences
AmeriSciences' philosophy is to separate itself from the competition by simply producing a better product. With the FDA's lack of strict regulation of the nutritional industry, consumers are left with choosing products in a traditional manner (retail stores) without the ability to truly discern between a quality product and a junk product. Studies have shown that when tested, off-the-shelf products often have discrepancies between what is in the product and what is on the label. Furthermore, some of the products you can buy are actually dangerous to your health rather than beneficial as you would expect.     
AmeriSciences takes the guesswork out of nutrition by adhering to self-imposed standards far exceeding that of the general marketplace. These standards are essentially patterned off of the FDA regulation of pharmaceutical products.     
Manufacturing Standards     
From weight loss products and energy products to antioxidants and multivitamins, AmeriSciences products surpass existing products in the industry. Adhering to self-imposed, pharmaceutical-grade quality standards, AmeriSciences expends the extra time, money and effort to make sure that all of its products embody quality formulation, purity, manufacturing and testing.     
Formulation: AmeriSciences products are based on the latest scientific research and formulated with the optimal daily dosages of each ingredient so you can achieve your wellness goals. Unlike other companies who simply throw as many ingredients together as possible, AmeriSciences treats product formulation as an art form. More than simply taking the ingredients supported by scientific literature, we use them in the proper forms, in the proper combinations and in the proper amounts to truly make an effective product formula.     
Purity: AmeriSciences products are made with the highest-quality ingredients and held to the highest quality standards in the industry. What this means is that instead of using ingredient sources based on price, AmeriSciences uses ingredient sources based on purity. The concept is that the purer the ingredients, the safer and more effective the end product will be. Certificates of analysis are reviewed for each ingredient along with microbiological testing and review to ensure AmeriSciences quality standards are met.     
Manufacturing: AmeriSciences requires its manufacturers to be inspected and licensed by the FDA and in full compliance with current Good Manufacturing Practices for the pharmaceutical (prescription/OTC drug) industry. This alone ensures that AmeriSciences products are in the top 2% of nutritional products with respect to quality and bioavailability. This quality of manufacturing standards in conjunction with the quality of the ingredients sets AmeriSciences apart from the competition. Your body will absorb a larger percentage and more efficiently use the nutrients in these products, and you will notice the difference.     
Testing: Rigorous in-house tests and third-party laboratories verify that what is in the label is what is in the bottle. However, testing not only includes product composition and consistency, but also includes dissolution, stability and friability. In addition, AmeriSciences ProStandard sports line has even undergone an additional step so that every single batch is tested and certified as banned substance free.     
NASA Research     
Houston, Texas – August 17, 2009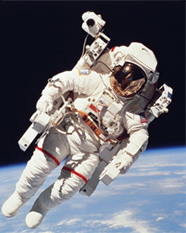 After nearly four years of joint research of Houston-based AmeriSciences and NASA / Johnson Space Center (JSC), a senior NASA medical officer has confirmed that two of the resulting nutritional supplement formulas were used and tested in space by the astronauts of mission STS-125 of May 11, 2009 and the mission STS-127 of July 15, 2009 and are now in use and testing aboard the International Space Station.     
This marks a milestone in the advancement of a project between AmeriSciences and NASA/JSC to develop nutritional supplements for the astronauts to meet the needs of long-duration spaceflight as well as conditioning here on Earth. Commenced through a Space Act Agreement between AmeriSciences and NASA/JSC back in the fall of 2005, this joint research effort has now progressed to in-flight testing as well as clinical ground studies to determine safety and effectiveness of the resulting formulations.     
"NASA/JSC has always had to push forward with new technologies to meet the extreme conditions of outer space … nutritional supplementation is another one of those areas of technology in which NASA can make a significant contribution to society as a whole while promoting the health of the participants in their space program," comments Lou Gallardo, Chairman of AmeriSciences. "We are proud to be working closely with NASA/JSC on this project and combining all of our expertise to create the best products possible for the astronauts."     
The years of preparation and research by experts from both AmeriSciences and NASA has led to the use and testing of antioxidant and multivitamin formulations aboard the Space Shuttle and International Space Station. The commencement of use and testing of these formulas on Space Shuttle mission STS-125 was important to said research as this mission to repair the Hubble Space Telescope presented extra physiological challenges. Prolonged Extra-Vehicular Activities (EVAs or "spacewalks") and the high-orbit location of the telescope exposed the astronauts to an increased risk of higher levels of radiation and other medical concerns.     
"This is just the first step towards preparing for the rigors of long-duration space flight on the human body," explains Gallardo, "the good news is that the results from this research can impact everyone's health here on Earth."     
To purchase AmeriSciences products please visit http://www.amerisciences.com/22315 or visit our Store.